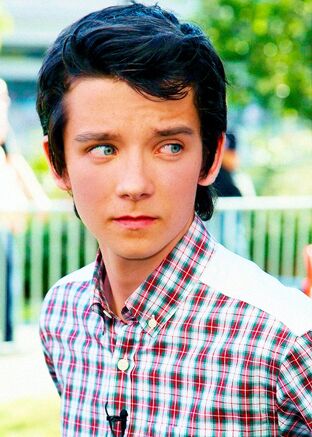 "We run from everyone to hide from all the pain, but it never helps."
Turtle Heart , also known as Porter James , is a Quadling from Oz,who came to the Enchanted Forest to help defeat The Wicked Witch of The West.
Turtle Heart

Some attributes

First
Counterpart: Porter James

Age: 22

Status: Alive Home:Oz(Formerly) Enchanted Forest Affiliation:Hero Species: Quadling Gender:Male

Hair Colour: Black Eyes:Blue

Second
Relatives: Wicked Witch of the West(Second Cousin)

Cora(Cousin,by Marriage)

Evil Queen(Second Cousin)

Current Allies: Evil Queen

Belle

Princess Marie

Current Enemies: Wicked Witch of the West

Flying Monkeys

Third
Portrayed by: Asa Butterfield

Other attributes
Pre-Curse
Edit
Turtle Heart was a Quadling from Ovvels, in Oz.Not much is known about his life there.He traveled to the Enchanted Forest once, after his family was killed by The Wicked Witch of the West. He was caught in the curse.
After the Curse
Edit
Turtle Heart returned to Ovvels and found it had been overrun by Munchkins. 
New Curse
Edit
He is called back into the Echanted Forest and ends up meeting the Sugar Plum Princess.