"I Have Ice in my veins. The cold never bothered me anyway."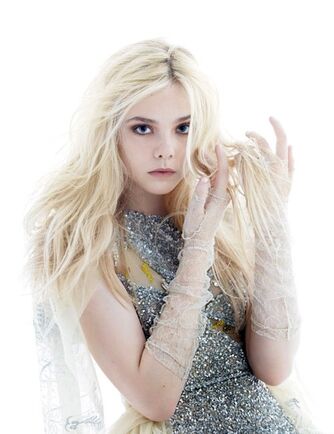 Tatia Aren, also known as The Ice Queen is from an unknown part of Fairytale Land.Her Storybrooke Counterpart was Elena Kabar.
Tatia Aren

Also Known as The Ice Queen and Elena Kabar

Some attributes

First
Powers&Abilities: Hydrokinesis

Control of ice

Second
Appears in:

Let It Go By FanofAll

Third
Hair: Blonde

Eyes:Blue Affiliation: Pan

Other attributes
Tatia and her parents lived in her kingdom before Regina's curse. It is said sometime before The Curse,Tatia's kingdom fell into an unnatural,unending winter. Tatia's parents eventually perished, but Tatia survived. Tatia's existence was peaceful until the curse.
Tatia lived in Storybrooke with the name Elena Kabar. She lived a quiet,unassuming existence. She retains her powers and it frightens her. She's not sure why she has them.
Tatia built herself a castle of ice and lived there until she heard the Wicked Witch was planning to attack her.She was warned by a myseriously returning Peter Pan and she went to Neverland with him. Her disappearance lead Emma and the princesses to mount a search for her, fearing the Wicked Witch had kidnapped her. Tatia finds herself enchanted by Neverland, and debates staying after the curse.
A few run-ins with the Wicked Witch, Tatia sets herself on helping Emma.
If she can find her. Tatia decides to leave some sort of indication to her fellow princesses, a beacon to find her. 
Tatia is loosely based on Elsa from Frozen.
She posses the power to create and control ice.
She has her own ice castle
The Wicked Witch believes that if Tatia dies, she'll have control.
Tatia's Storybrooke counterpart retained her powers.
Tatia is somewhere between 18-22.
Community content is available under
CC-BY-SA
unless otherwise noted.