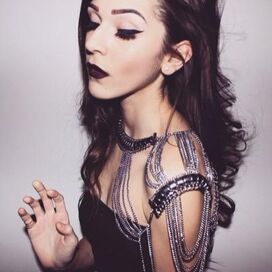 "How many before it's enough for you? How many of us are you going to put in a pine box before you give up,you wench? If she doesn't want to be captured, she won't be!" -Aria the the Evil Queen
Princess Aria Charming, also know as the Princess and the Pea is the sister of Prince Charming. Her Storybrooke Counterpart is Aria Nolan.She is an insomniac and carries a hatred for The Evil Queen.
Princess Aria

Some attributes

First
Alias: Aria Nolan

Age:14 Status:Alive

Fairy Tale: Princess and the Pea Family: Prince Charming(Brother) James (Deceased(Brother) King George(Father) Unknown(Mother) Snow White(Sister-in-Law) Neal(Nephew) Emma(Niece) Henry(Great-Nephew)

Second
Current Allies:Emma Swan

Henry Mills Cinderella Hansel Gretel Red Riding Hood

Enemies: The Evil Queen Mr. Gold Ursula Cruella Maleficent

Affiliation:Hero

Third
Love Interest: Hansel

Berserk Button: Regina

Other attributes
Aria is the younger sister of Prince Charming. She can't secede the throne, but her father still wants her to marry a prince. She'd rather not, and when the first curse was cast, she was too young anyway. She is an insomniac and can hardly sleep half the time. She's quiet, but don't mention The Evil Queen. She flies right off the handle.
Community content is available under
CC-BY-SA
unless otherwise noted.